---
Portable Motion Control System
First of all, the Cinemotion (Mini MoCo ) motion control system a is fairly light and portable system with a high degree of accuracy.
In our pan/tilt heads we use harmonic drive gears that have virtually no backlash, meaning there is no glitch in the movement when changing direction of an axis.
For the tracks we use both ball screw driven linear rails and belt driven rail systems.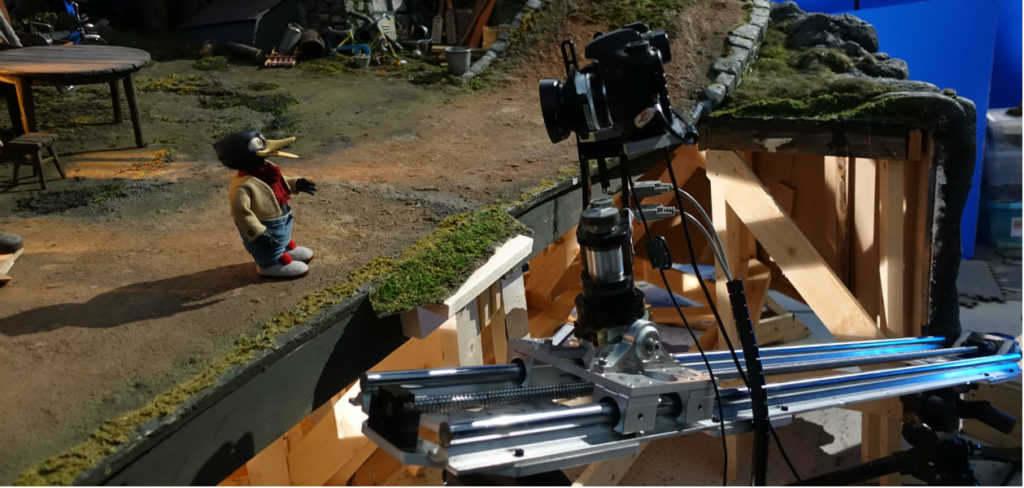 The ball screw system have excellent positioning accuracy, is very strong and can vertically lift heavy camera rigs. The rail system have great positioning accuracy of which one is geared down with a harmonic drive gear and attached to a skateboard dolly running on standard grip rails.
Motion control pan-tilt head
The pan/tilt MoCo head has a gear ratio of 1:100 giving it a angular resolution of 555.55 steps/degree of motion. The head is built for nodal setups, and can be modified for various needs upon request.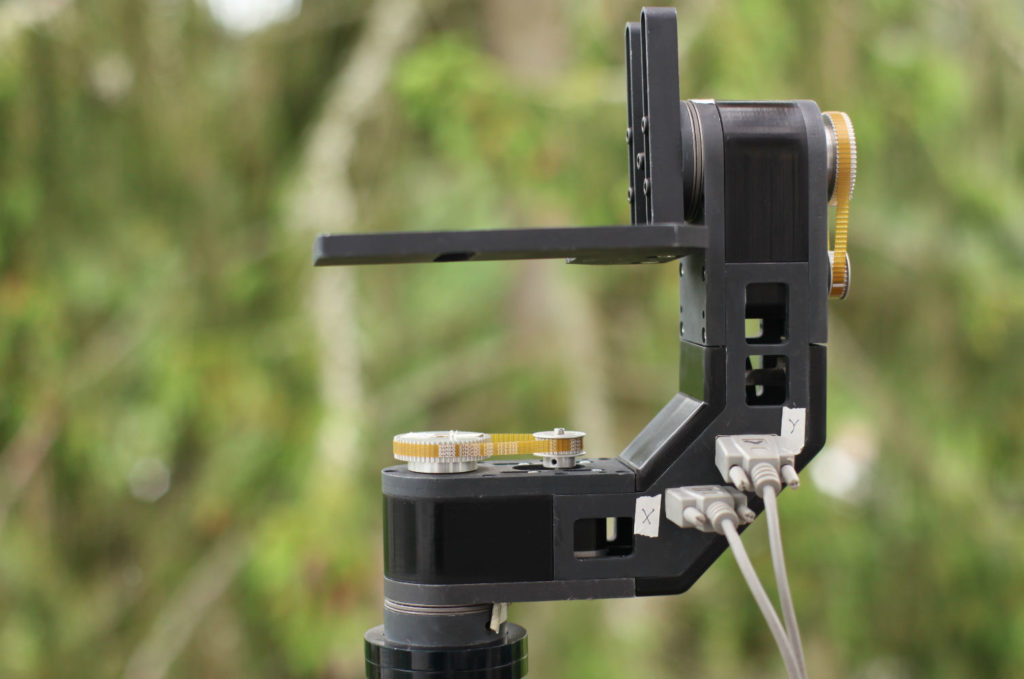 By using The Mantis software, we have a total of 8 axis, so we can easily add extra movement with a turntable or a model mover.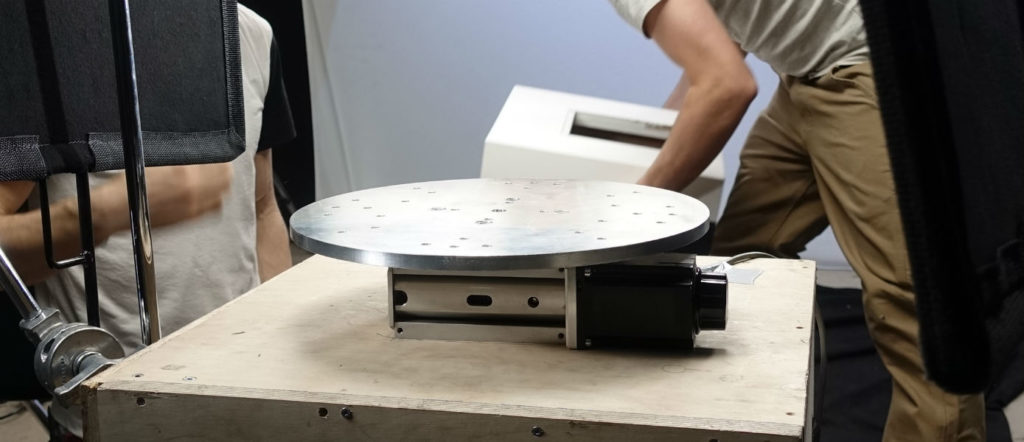 Motion Control Software
The motion control can be operated from BFG Motion Mantis software and from Dragonframe.
The Mantis software is an easy to use platform excellent for both live-speed and time-lapse.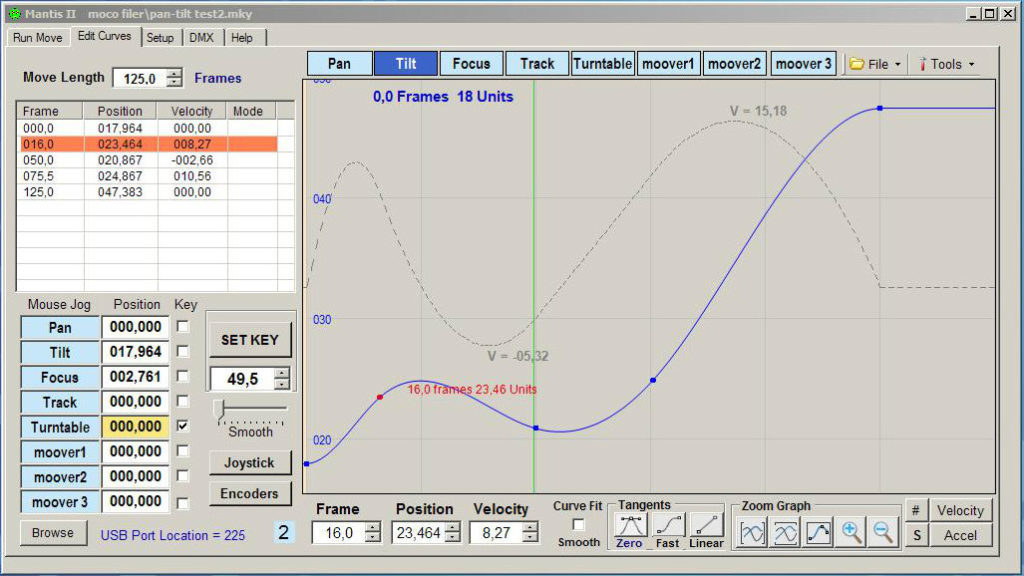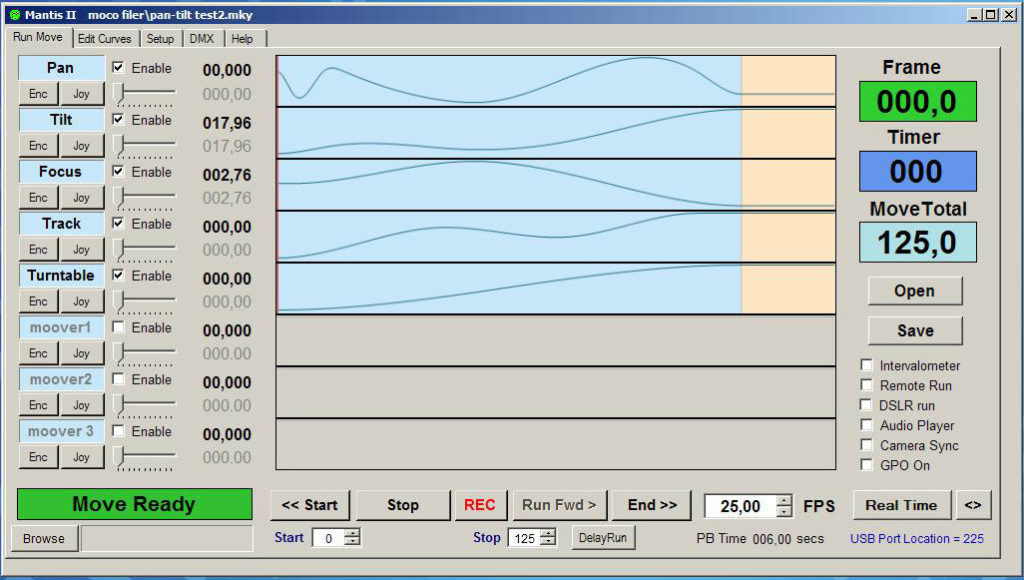 If you want to know more about the software, go to BFG Motion for more detailed information.
The Cinemotion system is available for rental.
We are located at Lillestrøm close to Oslo in Norway.
Please contact us for details!